July, 2014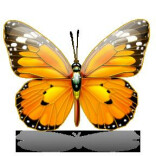 The Butterfly
Childhood is a time of growth and change
Let De Chantal be the cocoon that
Nourishes us
In faith, knowledge and love.
Let De Chantal help us grow, change
Develop our wings
And fly!
July, 2014
Dear Parents,
The 4th of July has come and gone. The school is so quiet after the many activities, recitals, parties and May happenings. It is amazing how when the children leave, the energy is gone. I am sure it is alive and well in your homes.
The last month of school was a frenzy of activities, field trips, programs and shows. This is a very vibrant school and now everyone needs a rest. Even the school building needs to rebound. The men are busy cleaning and polishing the hallways. The cafeteria has been painted and looks very fresh. You will be very excited to see the new tables, wall décor and clean colors. The supply room upstairs is being prepared to be the Resource Room in 2015. Again, it is amazing to see the transformation.
Our Children's Choir just returned from their week in Paris. We had 50 from our school including adults. Twenty three choir children sang in Notre Dame and other beautiful churches. They represented America in Normandy with a concert in honor of our fallen soldiers. They were standing above Omaha Beach and facing 9780 white crosses of Americans who died on D-Day. It was very moving and we were all very inspired by the event. Father Giese joined us on our trip and was able to say a private Mass for us at Chapelle des Soeurs du Bon Secours. During our week we saw the Louvre, went up the Eiffel Tower and saw the twinkling lights in the dark, visited Versailles and toured all over Paris. We shared many meals and memories. We spent an evening in the beautiful home of the Merveilleux Du Vignaux, a former family from De Chantal. We also met up with the Goesse family who also had attended our school. All and all, it was a wonderful experience for everyone and we have many stories to share.
The calendar has been posted and the list of Friday NOON dismissals can be found at the end of the calendar. Hopefully, this will help everyone to prepare for next year. Take the time now to update your own calendars.
I am happy to report that we do have a new 7th grade homeroom and middle school science teacher. Her name is Mrs. Monique Cicerchia. Mrs. Cicerchia is not new to De Chantal. Her daughter graduated from here and will be starting college. She brings enthusiasm and excitement to her new position. Catie Skibo will be the new Kindergarten teacher and we are very excited about this.
We will continue to encourage outside reading across the school. The more your children read, the more information they will acquire. Their vocabulary will grow and their writing will improve. The electronic devices are fun and engaging; books can hold so much more. Don't forget to have your child memorize a poem. We will have opportunities for the children to recite them at assemblies. We continue to seek the best review for math. The pages that each child received were taken directly from the Scantron site. Many parents have also bought other books. We encourage you to keep the children reviewing with these books and bring the school packets in to their teachers. They will receive credit for completing these.
The faculty is reading Hope for the Flowers, by Trina Paulus. This is an inspiring story to put life in perspective. It goes along well with our theme.
Last year we had a few Instagram incidents that made quite an impression on the classes involved. Technology is a reality. We brought in an excellent speaker whose message was that everything put onto the internet is PUBLIC AND PERMANENT. It is so important that parents be involved in their children's journey on the web. They do not have the maturity to see the dangers in some of their activities. They can be creative and have experiences that are rewarding. But adults must oversee their activities. You need to insist on knowing passwords and check the sites that your children are visiting. As a family, put your phones and iTouches away. Look around and promise not to be 'those people' who have tuned out. When out with your families, put it all away and talk to each other.
Our goal is to set high standards in all places. Whether it is for academics or dress, we want the De Chantal children to be the best. We have received so many compliments on how polite our children are. This does not just happen. It would be so easy to let the uniform get disheveled looking and the boys' hair shaggy and long. We want more for our children. Please support us in this endeavor. The uniform shoes and socks work well. The uniform shoe is the plain light brown buck that ties. Please do not buy other styles and versions. The saddle shoe buck is NOT the uniform shoe. After watching the lifeline of the shoes, we did come to agree that The Flynn & O'Hara shoes did last throughout the year. Other brands were falling apart in December. Please look at your children as they leave home each morning and make sure that they are in complete uniform with the correct skirt length, hair length and uniform socks. Your child should be in complete uniform with shirts tucked in. If your son's hair is over the ears, in his eyes or curling around his collar, get it cut. Even if he rebels, take charge. Please do not leave it to the school to be the ogre. It isn't about the hair, skirt length or uniform socks, it is about respect for rules and for adults.
The first Home & School Meeting is scheduled for AUGUST 25 at 7 PM. We found this to be very successful last year. Please make an effort to be there. If you are a coach, cancel practice so everyone can come. These meetings are important. Staying in touch with your child's school should be a top priority. Get involved and volunteer. There are so many ways that this can be done. Whether you work in or out of your home, there is a place for everyone. We have a great school because of the strong volunteers who do make things happen. Please join in. We need everyone to step up and help! It will be exciting because we will unveil the new mascot and have some spirit wear available.
Please note the first day of school (August 25) on the calendar and also the back-to-school nights. Your class assignments will be posted on the doors across from Christopher Hall on the Saturday before school begins. Please remember that we will not make changes after these lists have been posted. No child will be in a class of strangers. The teachers worked very hard placing each child. There was great effort to be sure that all children had friends. We welcome and encourage you to walk your child to his/her classroom on the first day. Please do not use the front door. Please park in the lot behind church if you decide to do this. After the first day, let your child come in alone to build his/her confidence. There will be older children to take the younger ones to their classes as long as your child feels the need. There is EXTENDED DAY (not morning care) the first week of school. Please send a letter to the attention of Mrs. Flynn if your child will be coming after school.
Spend these summer days making memories. Summer is a very sacred season. The days are longer, the skies are brighter and there is more time to relax. Take the time to enjoy a summer night with your child. Go out and find the constellations and look for the full moon and the meteorite shower in early August. Read together, walk together and ride the waves. We all love summer. Enjoy it. Enjoy your children and hold onto them. The years slip by so quickly and quietly. Enjoy the days. Treasure your children. These are the years that will create the memories that you hold dear.
Sincerely,
Mrs. Betsy Hamilton