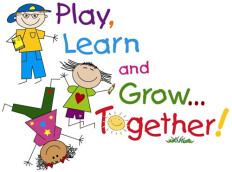 Welcome to Pre-K at St. Jane de Chantal!
We look forward to enjoying each and every moment with your children this school year and creating new memories. Parents are a very important part of the Pre-K classroom! Feel free to ask questions by sending an email to both teachers at the emails below.
Important Dates:
February- 18- No School, Teacher Professional Day
21- No School, President's Day
March 1- HSA Pancake Supper
11- No School, Teacher In-Service Day
18- Noon Dismissal
April 13- Noon Dismissal, Spring Break Begins
25- School Resumes
****Important Reminders****
- Please pack your child a snack, lunch, drink, trash bag (small newspaper bags work well), and a wash-cloth to use as a place mat EVERYDAY- even half days.
- We are a nut-free classroom. Please do not send your child with items that contain nuts or are processed in a factory with nuts for morning snack. All birthday treats must be nut free and not processed in a factory with nuts.
- Important papers will typically be sent home in your child's red folders. Please empty the folder before sending back to school the next day.
- If there is any change in your child's dismissal routine (i.e. going home early, or being picked up by someone else, etc) you must send a note in that morning. Please do not email us with time sensitive dismissal info because I may not get it in time for dismissal.
- Don't forget to label everything your child brings or wears to school, we have many children all wearing the same thing, it is hard to trace clothing and lunch boxes back to their owners!
WHEN TO KEEP YOUR CHILD HOME
Important signs of illness are:
temperature greater than 100.4 degrees
nausea/vomiting/diarrhea/stomachache
pale or flushed face
headache
cough
shortness of breath
sore throat
thick discharge from nose
red or pink eyes
decreased energy level /body fatigue
new loss of taste or smell
** Please contact your healthcare provider and discuss symptoms to see if COVID testing is recommended.**
If a student tests (+) for COVID 19, they will stay home per CDC guidelines. A note will be required from your healthcare provider before returning to school
(Non- COVID illness), Children should stay home for at least 72 hours after onset of an illness and/or if they are sent home from school.
Children should be without a fever for 72 hours without Tylenol &/or Ibuprofen before returning to school
Children should NOT come to school if they have recently been exposed to someone with COVID 19. Please discuss with your healthcare provider, and complete quarantine period (without becoming symptomatic or diagnosed with COVID-19.)
SaveSave
SaveSave