Annual DeChantal Cornhole Tournament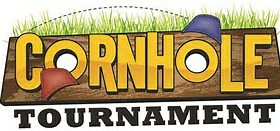 Date: Saturday, October 16th, 7pm

This year marks the
10th anniversary
of the wildly popular DeChantal Cornhole Social scheduled for
Saturday, October 16th
. This HSA sponsored event brings together members of the St. Jane de Chantal community for a fun evening of socializing with old and new friends, enjoying light fare and refreshments, and competing in one of the great leisure sports. It will be held in the lower parking lot behind the Church creating a festive atmosphere like a tailgate party. The event runs from 7pm until a duo wins the championship.
To register click the link below!
https://store17346555.ecwid.com/Cornhole-Social-c35675422
Adult-only Event.