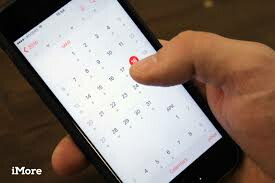 We now have the ability to sync your personal or family calendar with our school calendar which can be accessed via your mobile device or desktop calendar program. Any time there's a change in the school calendar, your device will be updated automatically so you'll always know what's for hot lunch and which Friday's are 1/2 days. There are some preferences that can be set but please see below for basic instructions on how to set this up and subscribe to our calendar feed.
Any questions or concerns, contact Jamie Caulfield -
Please note: When the instructions call for the .ics file, you will cut and paste this link:
webcal://www.dechantal.org/mediafiles/de-chantal-school-calendar.ics
Apple IOS Setup:
https://www.macrumors.com/how-to/subscribe-to-calendars-on-iphone-ipad/
Video sample for IOS - 1:14-2:08
https://www.youtube.com/watch?v=lD0AXpGrBNM
Android Setup:
Open Google Calendar.
On the left side, find "Other calendars" and click the down arrow .
Select Add by URL.
Enter the calendar's address in the field provided. The address
​ will be a .ics file ​
Click Add calendar. The calendar will appear on the left side under "Other calendars."
Note: It might take up to 12 hours for changes to show in your Google Calendar.
Outlook - (users need to be sure to subscribe to the calendar versus just adding it)
https://support.office.com/en-us/article/View-and-subscribe-to-Internet-Calendars-f6248506-e144-4508-b658-c838b6067597