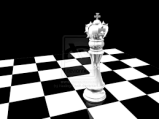 Meeting Days and Times: Mondays, 3:05 p.m. - 4:05 p.m.
Learn chess from a Silver Knights Chess coach! We teach more than 3,500 children each week. State and national champions have come from our programs, but most of our students are just looking to have fun! Class time is split between lesson and play. Lessons range from learning the rules to advanced tournament strategies, depending on the children. Play time is structured to pair each student against an opponent of similar skill. All grades and skill levels are welcome. Silver Knights will supply all the equipment during chess club. Students will have the opportunity to play in tournaments. To request financial aid, please contact us with student's name, grade, and school.
Cost: $160 for 11 weeks
For more information please view the Silver Knights Website.
To register for the Chess Club please click here. Please note you are being redirected to the Silver Knights Chess Club website.