Be sure to read my weekly emails for lots of information and news.
Please refer to my Google Site and Virtual Classroom for 6th grade updates and information. The Site has information for both parents and students. It is a useful resource for all.
Teachers Pay Teachers is a resource I use ALL the time in the classroom for resources and ideas. I have a TpT Classfund page for anyone wishing to DONATE. THANK YOU SO MUCH for those who have donated already!!
Tip for reading webpage. Always look at the date to see if the latest update. Please read to the bottom of the page for any important news. I would hope all parents and students check out the webpage and Rediker at least once a week.
If you are ever cleaning out work space and have any extra white or colored paper reams ,I would appreciate them.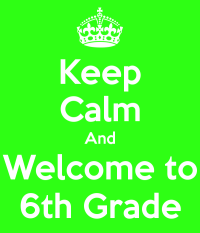 The best way to reach me is by email ( ) or a note.

- Check Google Classroom daily for updates

Important Reminders

If your child is out sick or going to be late due to an appointment please call or email Mrs. Hayzlett. Ph # 301-564-0125


Immunization records need to be updated with Mrs. Hayzlett prior to 7th grade. When you have an annual appointment this year, be sure to get a copy and return to her. They MUST be in before students begin 7th grade. Your child CAN NOT attend school in the fall without this documentation.
If a student will be walking home from school this year, please make sure to fill out a Permission to Walk Form.
Every student needs a placemat and trashbag for daily snack and lunch (even when getting hot lunch)

It is never too early to begin prepping for our National Geographic Geography Bee 2022. Start studying those maps and trivia from around the world to get ready for our competition. A good study/review link to use at home is http://nationalgeographic.org/bee/study-corner.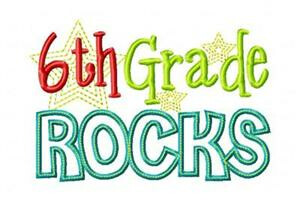 Save
Save
Save
Save
Save
Save
Save
Save
Save
Save
Save
Save
Save
Save
Save
Save
Save
Save
Save
Save
Save
Save
Save
Save
Save
Save
Save
Save
Save
Save
Save
Save
Save
Save
Save
Save
Save
Save
Save
Save
Save
Save
Save
Save
Save
Save
Save
Save
Save
Save
Save
Save
Save
Save
Save
Save
Save
Save
Save
Save
Save
Save
Save
Save