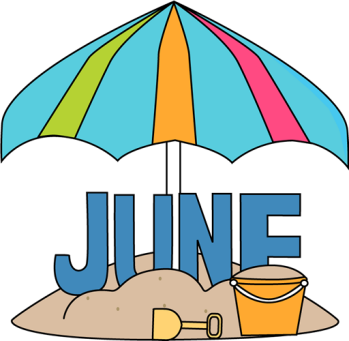 Mrs. Skibo
Email:
Welcome to Kindergarten at St. Jane de Chantal School!
Kindergarten brings Superkids, the Thanksgiving Feast, the 100th Day Party, the Valentine's Day Ball, the very exciting Leprechaun Traps and much more! We look forward to enjoying each and every moment with your children this school year.
In these unprecedented times with Covid19, we are working hard to provide the best possible school experience for your children. We appreciate your patience and positive support at home. Masks must be worn inside school at all times. Masks may worn under the chin outside unless your 6 feet of space cannot be maintained, in which case we will ask your child to pull their masks up. We will eat outside as much as possible. Please send a yoga mat with your child's name on it to use all year for outdoor learning and eating. Don't forget to pack a reusable water bottle (or two). Our water fountains are turned off and we cannot refill water bottles. We would love donations of water bottles to the classroom to pass out as needed.
Please don't hesitate to email me with any questions at .
Love,
Mrs. Skibo
May 31 - June 3, 2022
Our countdown to the end of the year is in full swing this week with only 7 days left! This Thursday is the end-of-year Kindergarten Ice Cream Party and Friday is a half day. We celebrate summer birthdays each day this week with special treats and birthday songs. This week we finish our unit on plants in science, and begin our unit on summer in social studies. In math we finish our last chapter on numbers up to 100 and in reading we review short and long vowel sounds as we wrap up benchmark testing for first grade. We will finish writing in our journals, have our last small groups, and decorate our time capsules.
Yearbooks are in! Visit https://store17346555.ecwid.com/Yearbook-c35460889 to purchase your yearbook today! These are beautiful keepsakes to have and for only $27. Students will bring yearbooks in for classmates to sign on Thursday and Friday of this week. We may also sign next week if not all students receive their yearbooks in time.
Please let us know if you will not be here on the last day of school so we can get report cards ready earlier in addition to your child's many end-of-school year items.
Field Day has been rescheduled for June 6th or 7th depending on the weather. Contact Mrs. Tehan at if you are able to volunteer.
Last call for time capsule items! Please send in this week so we can stuff them and send them back to you to keep in a safe location in your home until 8th grade.
As always, email me with any questions. Have a great week!
Catie Skibo
What we are Learning This Week....
Religion: This week we learn about many of the miracles Jesus performed while he was alive on Earth. We read form the Bible about Jesus walking on water, raising Lazarus from the dead, curing the blind man, turning water into wine, and the feast of the loaves and fish. We discuss the importance of the miracles to our faith as forms of teaching as well as the meaning of miracle and that it comes from God instead of the more modern meaning of miracle. We also review all prayers learned this year- Our Father, Hail Mary, and Glory Be.
Reading: This week we learn and review long and short vowels. We learn to recognize the sounds of short and long vowels. we read more difficult words with double vowels or long vowels and silent "e" at the end. We finish taking benchmark tests for first grade. We also review digraphs sh, th, wh, ch, and ph. We will send home Zz flashcards; the last ones!
Math: This week we start our last (very short) chapter of the year, which focuses on numbers to 100. We will recognize and read numbers above 30 and use a hundreds chart to practice counting by 2's, 5's, and 10's to 100. We look for patterns when counting to 100 and use large numbers in problem solving. We will send home extra math workbook pages in the end-of-year folder for your child to use this summer as review (not mandatory). There is a math summer requirement that will be included in the report card Folder as well. Instead of IXL online summer math, we will require a workbook by Summer Math Skills Sharpener found at https://www.summerskills.com/product/summer-math-skills-sharpener-kindergarten/ please order the KINDERGARTEN one as this is for students FINISHING kindergarten before they enter first grade. You will hand this workbook in to the first grade teachers during the first week of school next fall.
Language Arts: This week we will complete worksheets that focus on all letters of the alphabet and long vowel sounds. We practice punctuation in dialogue sentences. We review all of the memory words learned so far (color words, am, see, a, I, the, Superkids, you, of, no, look, for, put, are, said, to, like, said, have, go, with) and we send flashcards home to be practiced and made at home. We continue our small reading groups and we take a benchmark first grade test.
Science/Social Studies: This week we wrap up our unit on Plants and Flowers and begin out social studies unit on the season of summer! We observe our growing sunflower seeds and write in our plant journal. We learn about what summer will bring in terms of weather, activities, foods we eat clothing we wear, holidays, and more! We conduct a summer experiment about the sun and melting. We will celebrate a very "summer-like" activity on Thursday with our Ice Cream Party!
Superkids We Have Covered
C is for Cass who loves to Cook Concoctions
O is for Oswald who love Odd animals
G is for Golly who loves to sniff Garbage, Grass, and Grape Gum
A is for Alf who loves Adventures
D is for Doc who loves to fix things (doctor things)
S is for Sal who loves Sports
L is for Lily who loves her Little Lions
I is for Icky who loves interesting television shows
T is for Tic, Tac, and Toc who love to Tootle on the Tuba, Toss Tangerine, and Tumble on the Trampoline
F is for Frits who loves to Fish
E is for Ettabetta who loves Puzzles and Games
H is for Hot Rod who loves to race his Fast Cast
U is for Us an Unique
B is for bus, the place the Superkids make their club
R is for Rainbows- the decoration painted on the bus
N is for Noodle- the Supernoodle is the boss
M is for Maps
P is for Picnic
V is for Veterinarian
W is for Weather
K is for King
Q is for Queen
J is for Jokes
X is for boxes
Y is for YOU!
Z is for the Zipzap Quiz
Important Dates
Thursday, June 2nd:
- Ice Cream party
Friday, June 3rd:
- Half Day
Monday, June 5th:
- Half Day
Tuesday, June 6th:
- Half Day
Wednesday, June 7th:
- Last day of school- 10:30am Dismissal
- Report Cards go home
Volunteer Information
Before you may volunteer in the school, you must attend a Child Protection Workshop and complete a background check with Catherine Tomsheck. Please click here for more information: http://www.dechantal.org/hsa/volunteering-compliance-process/
***Important Reminders***
- Please pack your child a snack, drink, trash bag (small newspaper bags work well), and a wash-cloth to use as a placemat EVERYDAY.
- We are a nut-free classroom. Please do not send your child with items that contain nuts or are processed in a factory with nuts for morning snack.
- Important papers will typically be sent home in your child's red folders everyday. Please empty the folder before sending back to school the next day.
- Please practice self-help skills with your children (opening lunch containers, zipping backpacks and lunch boxes, tying shoes, buttoning clothing items). These are skills used in the classroom daily.
- Don't forget to label everything your child brings or wears to school, we have many, many children all wearing the same thing, it is hard to trace clothing and lunch boxes back to their owners!
- When sending money in to school please place in sealed envelope and label the outside with a To: and From: as well as what it is for.
Weekly Specials Schedule
Monday: Art and Computers
Tuesday: Library
Wednesday: Music
Thursday: Art
Friday: PE