June 2022
All 5th graders should order the 5th grade math review from Summer Skills for the required summer math.
Please bookmark my new Google Site Webpage for useful information that will be updated regularly. My Virtual Classroom is filled with many useful links too!
General Information:
We use the Progress in Mathematics series in Kdg-5th grade beginning this year. This is the same series that the 6th-8th grade currently use. These are BRAND new books and will needed to be treated as such.
5th grade math overview can be found HERE if it gets misplaced.
IXL Weekly Assignment Guidelines. Every student is asked to play a minimum of 20 minutes per week. Students MUST be playing starred areas for the week. After playing a minimum of 20 minutes, that, students may explore as much as they wish. The week runs from Monday to Sunday. I check typically on Monday evening. This will count as a HW grade each week. Prizes (candy and extra credit test points) will be given to the top students for time and skills at the end of each month. Students will be given one opportunity to make up missing IXL per quarter. This must be completed the following week.
Links for review can be found on my my yola webpage.
USEFUL LINKS
Place Value
Lesson 2 exponents video Exponents Video 2
Rounding Whole Numbers and Decimals Soccer Game
Comparing Decimals Video (Khan Academy)
Comparing and Ordering Decimals Video (TEKS)
Decimal Rainstorm (a comparing decimal review game)
Addition and Subtraction
Estimating Sums and Differences Notes
Multiplication
Distributive Property to help with area models
Lattice Multiplication Video
Box Method Multiplication Video
Division
Estimate Quotients (shown in class)
The Big 7 video The Big 7 video (2)
Two digit divisors
dividing with multiples of 10,100, 1000 video (Shown in class)
Number Theory and Fractions
Prime Factorization Math Antics Video
Upside Down Birthday Cake for GCF
Upside Down Birthday Cake for LCM
Upside Down Birthday Cake for LCM 2
Comparing or Ordering Fractions/Decimals
Equivalent Fractions Simplifying Fractions
Comparing and Ordering Fractions PPT
Adding and Subtracting Fractions
Subtracting with unlike denominators
Subtracting with unlike denominators (2)
Adding and Subtracting with Noah (game)
Multiplying and Dividing Fractions
Modeling Multiplication of Fractions Video
Modeling Multiplication of Fractions PPT
Modeling Fractions Brownie Pan Method (shown in class)
Modeling Division of whole numbers by fractions
Modeling division of fractions
Multiplying Decimals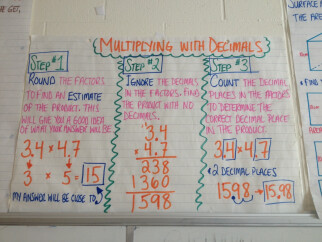 Dividing Decimals
Multiplying and Dividing by powers of 10
Dividing Decimals by Decimals
Dividing Decimals - Khan Academy
Dividing Decimals - Anywhere Math
Geometry
Rotations, Reflections, and Translations
Summer math fun links:
Comparing Areas
Connect Four and Facts
Ken Ken math puzzles
Krypto
Product Game
Math Fact Practice
Set
Online Mastermind
National Library of Virtual Manipulatives (lots of fun things to explore)
Coolmath.com
AAAmath.com
Games and Useful Links
Education Place Games by grade level
Clara's Fraction Ice Cream Shop Adding and Subtracting with Noah
Fraction Frenzy Equivalent Fraction Triplets game
GCF Game Prime and Composite Fruit Shoot
Prime/Composite Chart Prime Factorization Guide
Factor Trees & Prime Factorization Clara Fraction (Improper Fraction Game)
Divisibility Jeopardy Divisibility Game
Fruit Shoot Division Demolition Division
Snork's Long Division Review Working Backwards examples
Math Olympics Division Machine
Mean, Median and Mode Game Bamzooki Mean, Median, and Mode Game
Arithmetic Challenge (good fact review)

OTHER USEFUL GAMES AND VIDEOS CAN BE FOUND ON MY YOLA SITE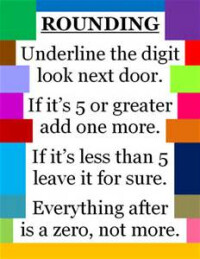 Save
Save
Save
Save
Save
Save
Save
Save
Save
Save
Save
Save
Save
Save
Save
Save
Save
Save
Save
Save
Save
Save
Save
Save
Save
Save
Save
Save
Save
Save
Save
Save
Save
Save
Save
Save
Save
Save
Save
Save
Save
Save
Save
Save
Save
Save
Save
Save
Save
Save
Save
Save
Save