Mrs. D'Antonio - Room 6
Contact:
January 14th-18th
*Updated January 11th*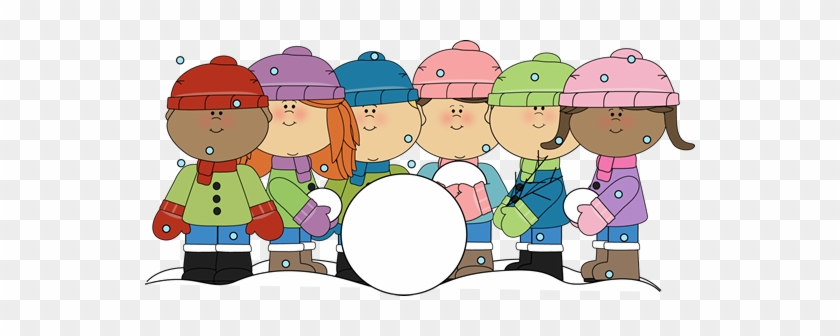 This Friday is a noon dismissal, and we are closed next Monday due to the MLK holiday -enjoy the long weekend!
Just a friendly reminder about weather related closings and delays:
De Chantal follows Montgomery County Public Schools for decisions regarding inclement weather closings, delays and early release. If there is a delayed opening, there is no "Morning Care". If there is an early school closure there will be no "Extended Day". If school closes at the normal time, but Montgomery County cancels after school activities, Extended Day will be open.
Below is the schedule for the week. As always, please contact me should you have any questions or concerns!
XO
Mrs. D
Religion: This week we will continue learning about the Kingdom of God. We will complete worksheets and activities that will help us further explain the grace of God's kingdom and how praying and staying true to God will help us avoid temptation and sin.
Chapter 12: Jesus Revealed the Kingdom of God We will discuss the Kingdom of God through Jesus's miracles and parables. We will tell the story of how Jesus overcame temptation because of his great love for his Father and explain that we can overcome our own temptations with God's help.
Key terms: Kingdom of God, Messiah, mission, Revelation, Son of God, Satan, demon, miracle, parable
Math: Chapter 6: Graph and Analyze Data. We will have a chapter test this Friday. The pretest will be sent home on Thursday.
In this chapter, we will collect, organize, and analyze data in tally charts, and tables, use the concepts of range, median, and mode, make pictographs, and bar graphs, and locate and identify points on a coordinate grid.
Twenty minutes of IXL is due on Monday, January 14th for the week of January 7th-13th.
Language Arts:
We will continue reading 2 chapters each day of The BFG. We will be learning various different literary concepts and have class discussions after reading along with some writing activities in their BFG packets. The questions students will answer in their packets are focused more on recollection and reasoning of what we just read.
For homework, students will answer one "Reading Response Question" each night that pertains to the chapters we read in class that day. These questions will be answered in their Writing Journals, and I will show students how to properly head the page in class. The list of "Reading Response Questions" will be glued to the inside of the Writing Journal. These questions are challenging and require the children to think critically and come up with their own thoughts about what we have read. We will not be answering the questions in numerical order, so it is important that students write down the correct question number in their organizers each morning. Students' responses must be at least 4-5 complete sentences and have a parent signature. I am so excited to begin reading!!
In the event your child forgets their writing journal at school, please have them answer the question on a lined piece of paper and bring to school the next day. I have attached the Response Question on the link below.
The BFG Reading Response Questions
Spelling: Unit 15: Vowel + /r/ sounds in nurse: nurse, work, shirt, hurt, first, word, serve, curly, dirt, third, worry, turn, bird, were, her, girl, perfect, hamburger
Eight sentences and ABC order 3x's each are due on Thursday. ALL assignments should now be written in cursive unless otherwise noted, thank you!
Science: Chapter 7: Changes in Weather
Lesson 1: Weather: we will define weather and its different characteristics
Key terms: atmosphere, weather, temperature, precipitation, wind, air pressure
Lesson 2: The Water Cycle: Infer how condensation and rain forms in the atmosphere. Describe the water cycle and how it relates to weather
Key terms: cloud, evaporation, water vapor, condensation, water cycle, tornado, hurricane, blizzard,
Lesson 3: Climates and Seasons: Explain why climate varies from place to place and summarize how seasons differ from place to place
Key terms: climate, sphere, axis, seasons
Social Studies: Chapter 3 "Our Physical Geography". In this chapter, we will be learning about different geographic tools and build on our map skills by learning how to find locations using latitude and longitude. We will also be learning about our country's geography. We will learn about the different physical features that make each region different and we will learn about the natural resources our earth produces (both renewable and nonrenewable). We will be having an OPEN BOOK test on January 15th. I will still give students a study guide –they are also due on the 15th.
Important Dates
Friday, January 18th: Noon dismissal/End of 2nd quarter

Monday, January 21st: MLK Birthday/NO School

Catholic Schools' Week: January 27-February 1st

Friday, January 25th:

Report Cards home

Monday, January 28th: Open House for new and current families(9am-11am)
Weekly Special Schedule:
Monday: GYM

Tuesday: MUSIC

Wednesday: COMPUTER

Thursday: LIBRARY

Friday: ART
Important Information:
Students should be playing IXL for 20 minutes every week. I will check every Monday and count the 20 minutes completed as a homework grade for that week. IXL is an excellent way to practice skills we are working on in the classroom and to review any concepts that may be tricky for your child. It is also a great way to study for tests!
Please remember that students may not bring in anything with peanuts or nuts in it for snack. Our room is a peanut free room!
Tests/Quizzes Information
Religion and Language Arts quizzes are usually once a week. Students are allowed to use their workbooks/textbook for these tests to help further the skill of using text based evidence to support their answers. Tests for Math and Social Studies are at the end of every chapter and are NOT open book. These tests require studying outside of school. I will always give at least a full week of notice before a Math or Social Studies test.

Spelling tests are usually every Friday. The weekly spelling homework (words in ABC order 3x each and 8 sentences hand written with one word per sentence) will always be due on Thursday.

If your child receives an AE (Approaching Expectation) or NE (Not Approaching Grade -Level Expectation at this time) on any assessment that comes home in their Signed Paper Folder, please have them do corrections on a separate piece of paper stapled to the assessment.

PLEASE RETURN ALL ASSESSMENTS BACK TO SCHOOL IN THE SIGNED PAPER FOLDER.