Updated: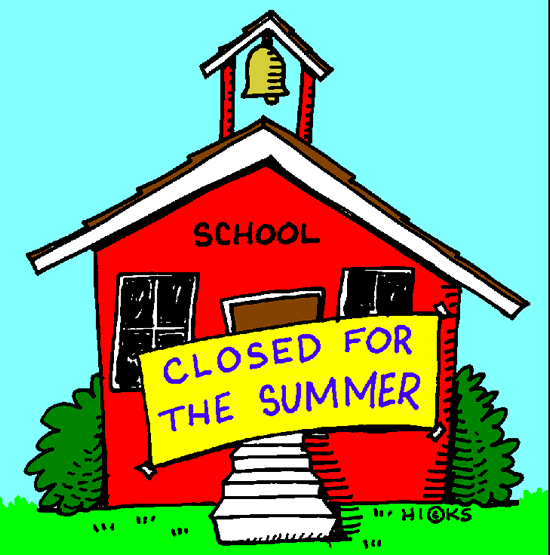 This week we will learn...
Religion:
Math:
Reading:
Spelling:
Language Arts:
Social Studies:
Science:
DAILY SCHEDULE:
Math, Religion, Phonics, Reading, Handwriting, Spelling, and Language Arts
We switch for Social Studies (Rm.1) and Science (Rm.2) twice a week

We have Music, Computers, P.E., Art, and Library once a week
SPECIALS:
MONDAY: Music
TUESDAY: Computers
WEDNESDAY: Church Music, P.E.
THURSDAY: Art
FRIDAY: Library
HOMEWORK:
Every night children should read his/her Trade Book and study weekly Spelling Words
MONDAY:
TUESDAY:
WEDNESDAY:
THURSDAY:
FRIDAY:
**Trade Books are a part of daily homework. Your child will bring home a different school library book in a plastic envelope each day. Please read the book with/to your child, sign your name next to your child's name on the list and return to school the following day. If you do not have time to complete the reading, please send back the book so that it can be passed to the next person. The children are so excited to have a new book every night- enjoy!
SPELLING:
Tests will be every Friday (or Thursday if there is no school on Friday). We work with these words every day in our spelling unit, but they should also be studied at home. The bonus word is just for fun, it does not count for or against the grade.
**Visit www.spellingcity.com/eleboff for practice. Our weekly lists can be found here. Spelling List # and date of test will appear. There are many fun activities to play! Please note- Room 1 also uses "eleboff"
SPELLING WORDS:
Bonus word (just for fun!):
MEMORY WORDS:
Kindergarten review - i, a, the, for, you, like, to, of, no, was, said, put
Students make reading word cards that they keep in their desk in an index card box for practice as we learn them. You can practice at home by making word cards, playing memory, or creating simple sentences.
Things to Know:
*Wednesday is PE day. Please send untied PE sneakers in the backpack or separate PE bag, do not wear them to school. The Polo shirt and Bermuda shorts are the PE uniform in Spring and Fall. In the Winter, your child comes to school in the jumper or long pants and they must wear the PE uniform under their clothes. They may bring sweatpants to put on over their shorts. Please consider sending in an extra bag for when we change out of the winter uniform for PE. *No one changes in the bathroom.* **Be sure to put names in all clothing, shoes, belts, lunchboxes, and backpacks.**
* Please make sure your child has a snack every day with a cloth place mat and a bag for the lunch box trash (ex: newspaper sleeve).
* Please note that we are PEANUT/TREE NUT FREE in the classroom. Snacks are eaten in the classroom and must be nut free. Nut free birthday treats should be sent in with your child in the morning and we will celebrate at snack time. Please be sure birthday treats are labeled "Peanut/Tree Nut Free". Thank you!
* Homework pages will be circled in the Math and Grammar workbooks. Please do not go ahead. Sometimes a loose Math sheet may also be included as homework. There is no homework on Fridays! Please use any extra time to practice reading words and I Can Read Books, as well as memorizing math facts.
* The red folders go home daily with notes and graded work. If you have any questions for me or the office, please e-mail or write a note and send it in your child's red folder.
* First Grade goes to mass on the first and third Tuesday of every month. Parents are welcome to join!
* Thank you to everyone who volunteers their time to be Lunch Angels. I truly appreciate the break. Please arrive at 12:05 Monday-Friday. First Grade goes out to recess first. They come inside and go to the cafeteria for lunch at 12:25. A teacher will come down to pick up both first grade classes at 12:45, and lunch angels leave from the cafeteria.
* All school volunteers must be VIRTUS certified.
* The First Grade supports the Christ Child Society's Layette Program by supplying diapers. We have talked about this with the students in religion. We encourage the children to find chores around the house that they can do to earn the money to pay for the diapers. We want them to feel invested in the giving. You may send in diapers at any time throughout the year. There will be several pick-ups throughout the year. Thank you for your help!
*Play fun games online at home!
www.sumdog.com (username and passwords are coming)
www.IXL.com (username is child's first initial and last name @dechantal - For example: agrant@dechantal; password is dukes)
http://www.teachyourmonstertoread.com/u/214594
SPECIAL REMINDERS:
Have a wonderful week!
Love, Mrs. Leboff